ROBOTIC AUTOMATION SYSTEMS
With the Arcos' solutions for automation is it possible to control, to improve and optimize production processes, making them more efficient and eliminating manual operator work. Our solutions allow you to accelerate the innovation of your production ideals. Industry 4.0 is our keyword for innovation and technological development.
AUTOMATED ROBOTIC SYSTEM FOR THE PRODUCTION OF CLUTCH DISCS
This Arcos customer produces clutch discs starting with a metal disc and the requirement to glue previously die-cut friction material. This procedure was almost entirely manual and required subsequent deburring. In addition, it involved a huge waste of material due to the die cutting.
With the system designed by Arcos, we now place die cut material directly on to the the disc in sections, several times. This means, less waste material, no need for staff intervention and no further processing.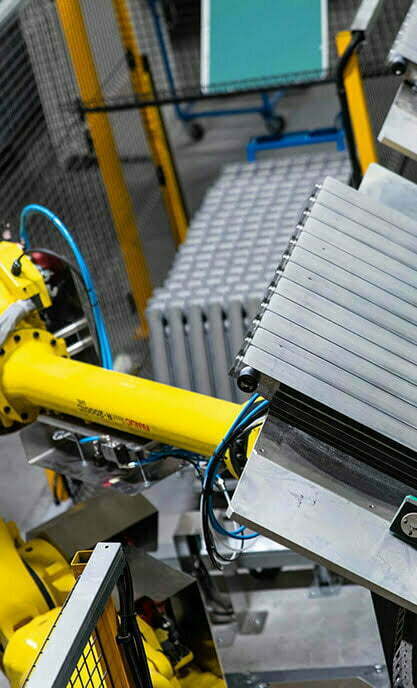 ROBOTIC SYSTEM FOR THE AUTOMATIC LOADING OF ALUMINUM RADIATORS
The Robotized system allows the automatic loading of different types of aluminum heaters. By reading a QR code, the robot recognizes the model of the radiator and automatically modifies its pick-up and discharge movement.
STUDY CASES FOR ENGRAVING AND LASER MARKING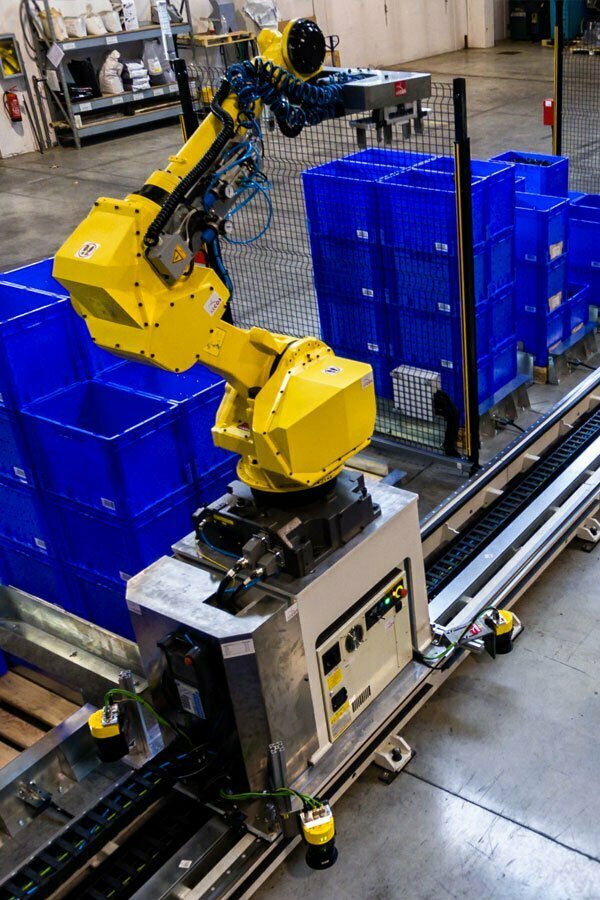 ROBOTIC SYSTEM FOR THE MACHINE TENDING OF PRESSES FOR INJECTION MOLDING
This customer had a series of plastic presses and had the needed to remove the material produced during night and weekends.
The solution created by us is a robotic system mounted on a guide. With a strong collaboration with FANUC and SICK, we managed to have a line without physical safety barriers.
STUDY CASES FOR APPLICATIONS WITH ROBODRILL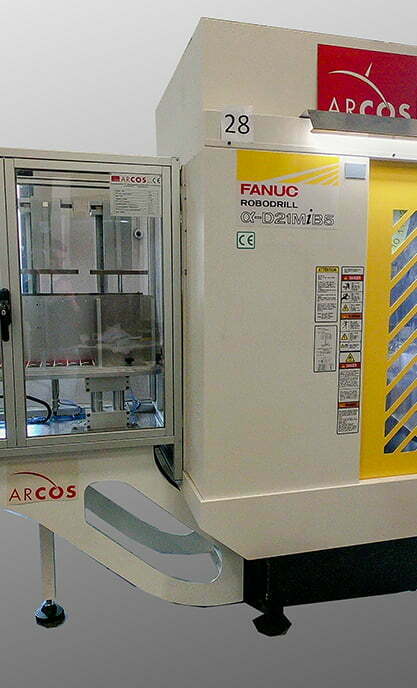 ROBODRILL INTEGRATION WITH VISION SYSTEM APPLIED TO THE EYEWEAR SECTOR
In this application the Robodrill has been modified with a particular loading
system and integrated with a 2D vision system operated by a camera. The work center has been made extremely flexible and versatile, and is able to work any type of
frame.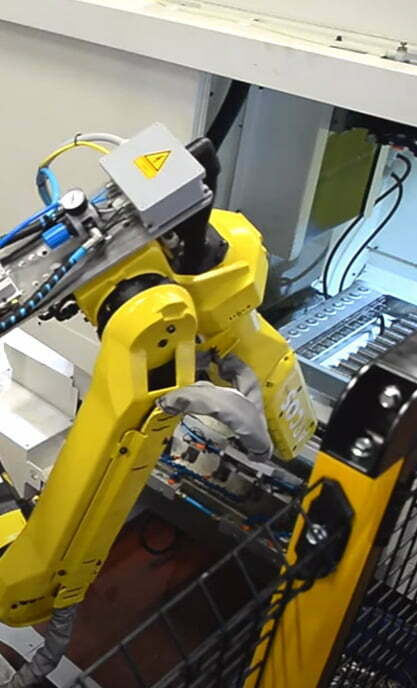 ROBODRILL MACHINE TENDING FOR AUTOMOTIVE COMPONENTS
The two Fanuc Robodrill centers are integrated into the robotic system for the CNC machining of automotive components. A loading/unloading system and a double clamp specially designed for the application allow high production efficiency.
PLEASE CONTACT US HERE TO DISCUSS YOUR PROJECT