CNC MACHINE TENDING ROBOTS PROJECTS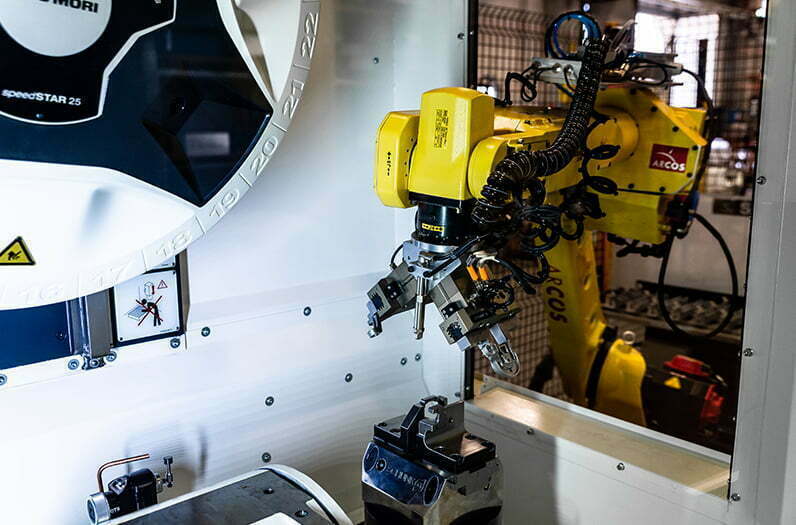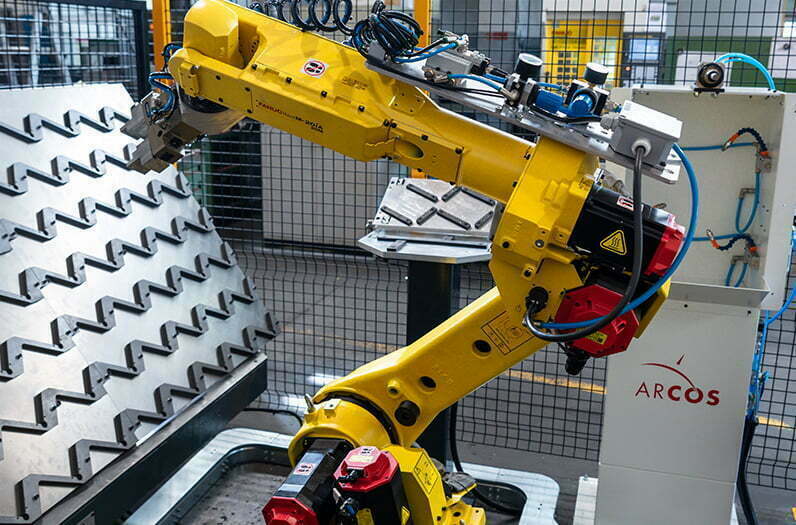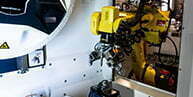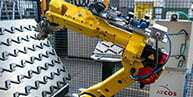 Arcos robotic systems for automation allow you to automate all the processes of machine tending for presses, machining centres and CNC machines, loading / unloading, palletizing and many other robotic applications, thus eliminating the manual labor of the operator.
Case Studies for MACHINE TENDING AUTOMATION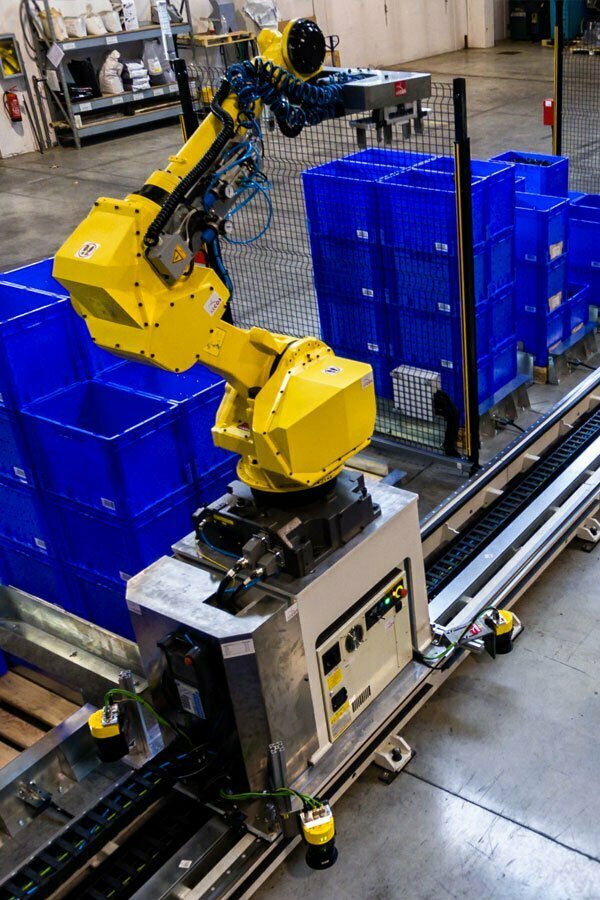 ROBOTIC SYSTEM FOR THE MACHINE TENDING OF PRESSES FOR INJECTION MOLDING
The robotic system allows the intelligent tending of injection molding machines for plastic materials. The robot moves on a rail and can operate on several bays.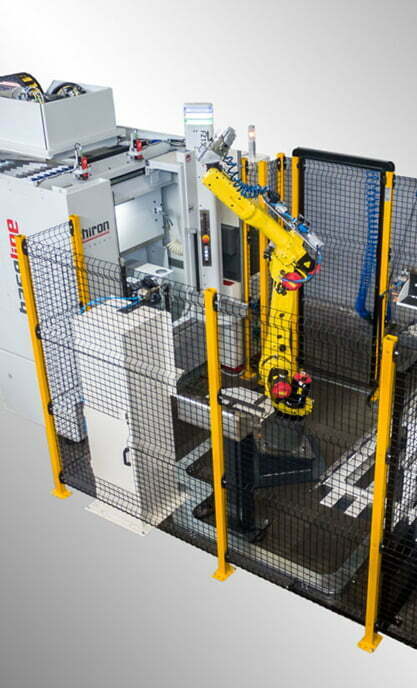 Robotized system for machine tending
The Robotized System is designed for the enslavement to a machine tool. The robot takes care of the entire management of the plant, ensuring automated loading and unloading of the raw and finished pieces.
• 1 six-axis robot FANUC M20iA / 20M with DCS Fanuc safety option;
• 2 double grippers for piece locking;
• Loading and unloading system with rotating table;
• 1 workpiece buffer station with piece requalification;
• Piece washing / blowing station;
• Station for piece quality control;
• Parameterized work paths generated with self-learning;
• 1 electrical cabinet with Proface HMI control panel;
• Communication in Profinet;
• Protection nets;
• Safety switch for access to the robotic island with RFID technology with integrated buttons, for command and indication
• Anti-panic system and compliant with the LOTO Lockout / Tagout procedure.
Pieces: Pneumatic and hydraulic valves
Material: Aluminum
Operations: enslavement
CONTACT US HERE TO DISCUSS YOUR PROJECT
Arcos assists you in the world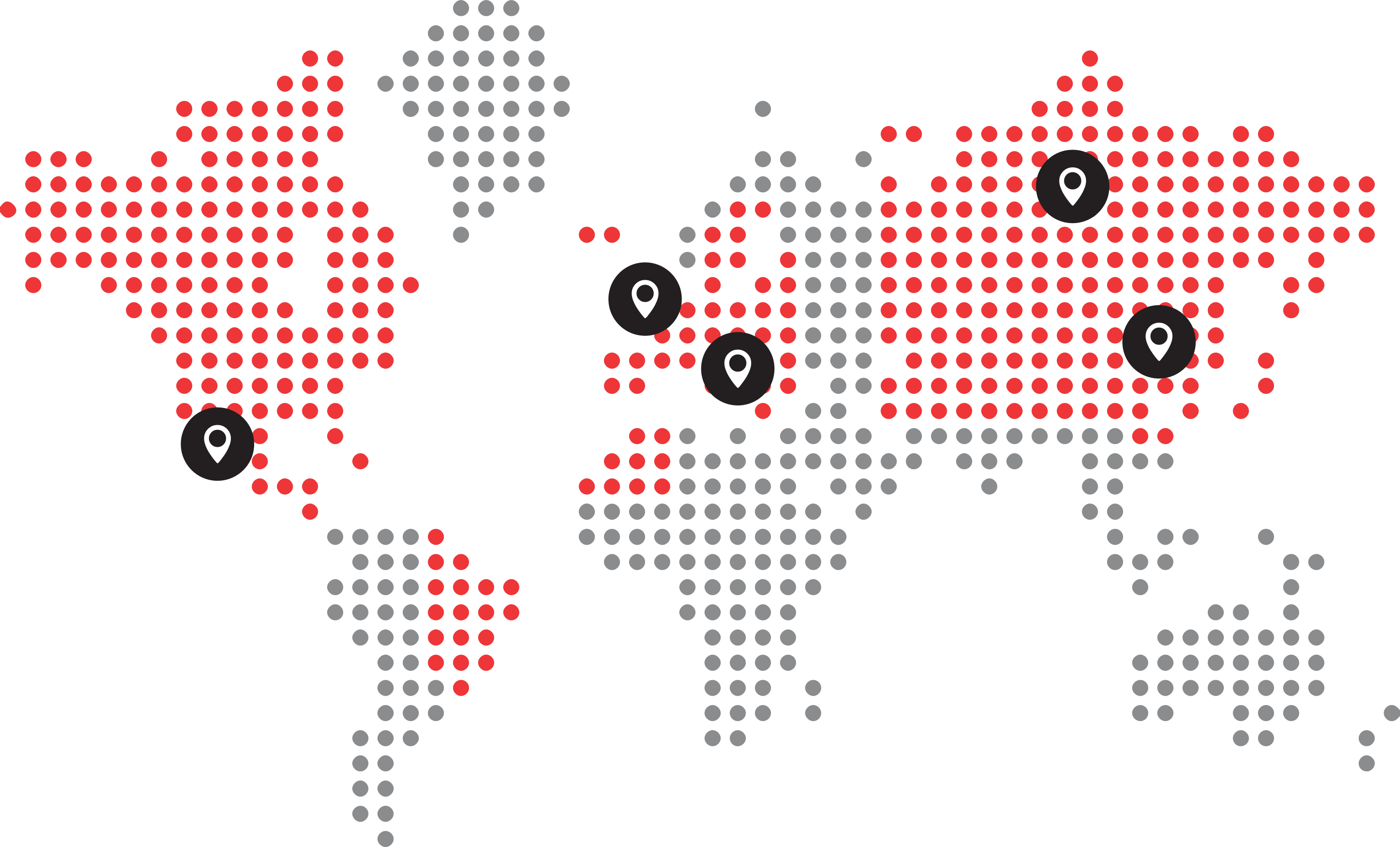 ITALIA E WORLDWIDE
8:00 – 18:00
Via Leonardo da Vinci, 15/C 25064 Gussago (Bs) Italy
NORD AMERICA, CANADA E MESSICO
8:00 – 18:00
30 Chapin Road Suite, 1205 Pine Brook, NJ 07058 – USA