Indexers and
CNC Rotary Tables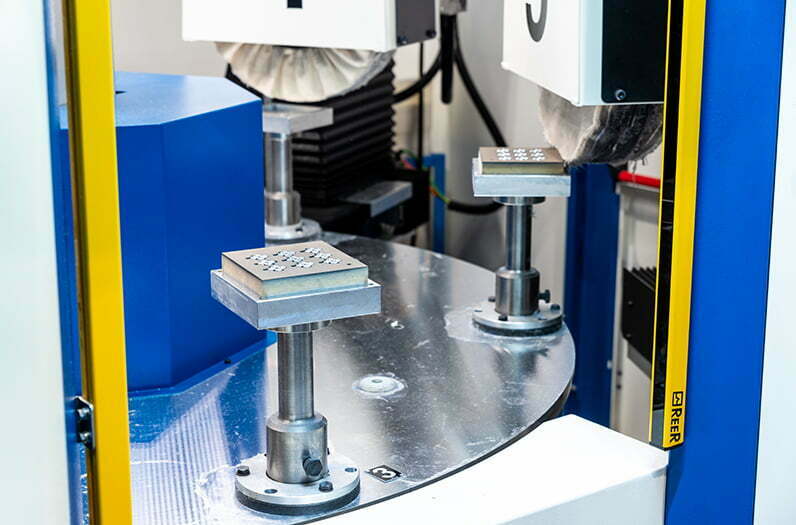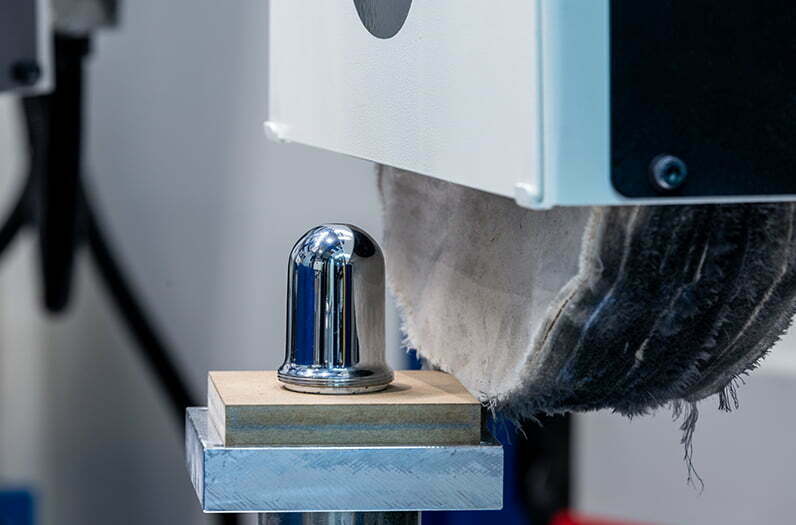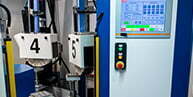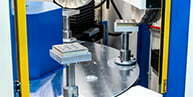 Arcos rotary tables are designed for surface treatment and finishing of metallic materials. Characterized by several stations/working units organized around a rotary table, the advantage of Arcos rotary tables is to significantly reduce the cycle time thanks to the simultaneous processing of the various operating phases. Compared to robotic applications, Arcos rotary tables for cleaning, polishing, grinding and satin-finishing find their field of application in objects with less complex geometries, but which require a considerable increase in productivity.
FEATURES OF OUR CNC MACHINES
These automatic finishing machines are therefore ideal for applications in sectors such as:
Arcos rotary tables are essentially distinguished in:
Arcos indexed – cnc rotary tables are ideal for intensive production but still smaller than a continuous table. They are ideal for more complex and precise machining operations but still require high productivity. The rotary table in this case has a multi-stage, indexed rotation to allow more precise machining. For more complex applications, it is possible to equip the work units with CNC or NC Robot controls, making Arcos rotary tables extremely flexible in movement and therefore precise in machining, allowing even more complex surfaces to be machined.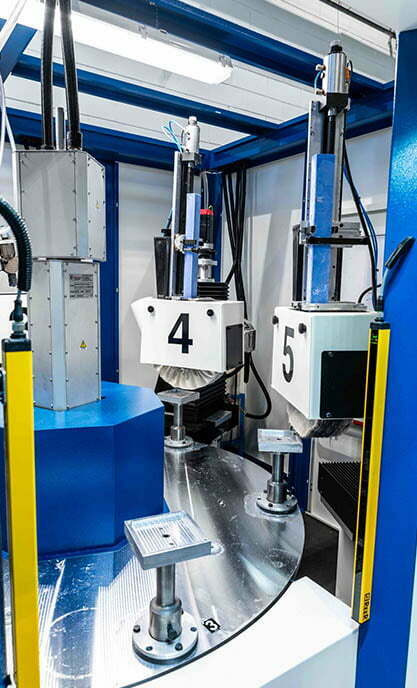 Rotary table for polishing high fashion details and accessories
The rotary table system for the processing of high fashion parts and accessories allows the polishing of various objects. The system adapts to different sizes and shapes of objects.
15 FANUC αiS 4/5000B axes with brake equipped with DCS Fanuc safety option;
Rotating work table;
Brush polishing unit;
Compensated working unit equipped with brush oscillation system;
1 Workpiece loading/unloading station;
Possibility to handle solid and/or liquid polishing paste;
Possibility to work different types of pieces;
Execution of the working profile very precise;
Easy creation of new programs through self-learning with Fanuc controller teach pendant;
Automatic brush and paste wear control;
Soundproof cabin;
Remote Assistance;
1 control cabinet with Proface HMI control panel;
Interface with management system;
Communication in Profinet.
Pieces: Details for high fashion, profiles of different types;
Material: Aluminium, brass;
Operations: Polishing.
PLEASE CONTACT US HERE TO DISCUSS YOUR PROJECT