The fashion and luxury sector is always in rapid expansion and continuous technological innovation. Read the following Arcos case studies!
Case studies for the fashion and luxury sector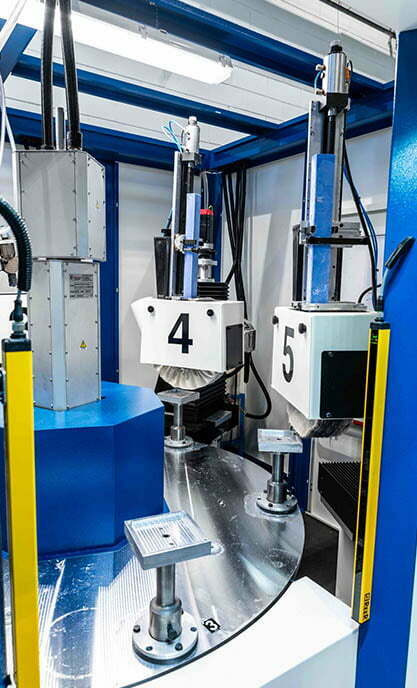 Rotary table for the polishing of high fashion
The rotary table system for the processing of high fashion details and accessories allows the polishing of different objects. The system adapts to the different sizes and shapes of the objects.
• 15 FANUC αiS 4/5000B axis with brake equipped with DCS Fanuc safety option;
• Rotary table;
• Brush polishing unit;
• Working unit compensated and equipped with swing system brush;
• 1 loading/unloading station of the pieces;
• Possibility to manage paste for solid and/or loquid polishing;
• Possibility to work different types of pieces;
• Very precise execution of the work profile;
• Ease of creation of new programs through self-learning of the path with teach
pendant of the Fanuc controller;
• Automatic brush and paste usury control;
• Soundproof booth;
• Remote assistance;
• 1 electric cabinet with HMI Proface control panel;
• Management system interface;
• Profinet communication.
Pieces: High fashion details, profiles of different types;
Materials: Aluminum, brass;
Operations: Polishing.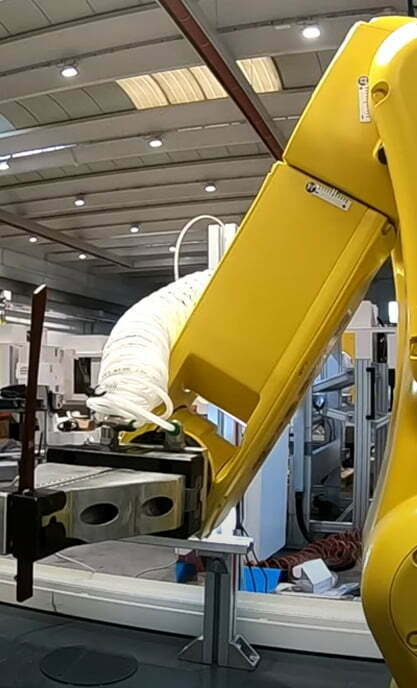 AUTOMATIC DEBURRING OF EYEGLASSES WITH VISION CONTROL
The robotic system allows to remove the burrs resulting from the installation process of the cores with hinge inside the temples. The deburring of the hinge seat takes place automatically thanks to the application of a sophisticated vision system that, with the use of three cameras, allows to identify at each operation the positioning of the burrs to be removed. Then the robotic system proceeds with the cutting program for the removal of burrs.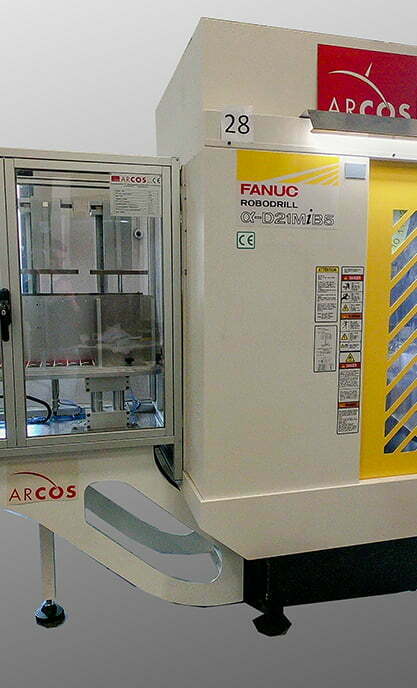 ROBODRILL INTEGRATION WITH VISION SYSTEM APPLIED TO THE EYEWEAR SECTOR
In this application the Robodrill has been modified with a particular loading
system and integrated with a 2D vision system operated by a camera. The work center has been made extremely flexible and versatile, and is able to work any type of
frame.
PLEASE CONTACT US HERE TO DISCUSS YOUR PROJECT
Arcos assists you in the world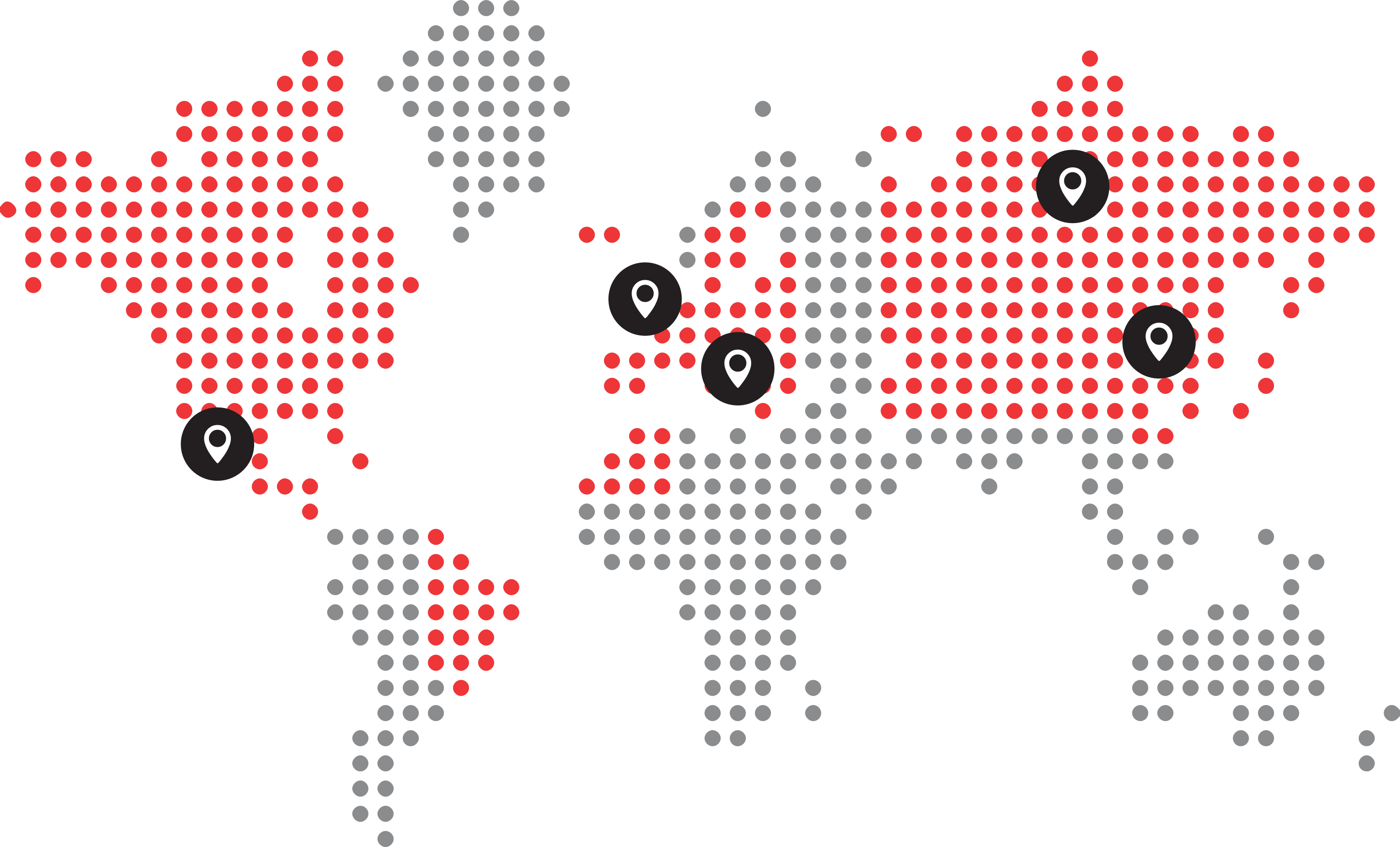 ITALIA E WORLDWIDE
8:00 – 18:00
Via Leonardo da Vinci, 15/C 25064 Gussago (Bs) Italy
NORD AMERICA, CANADA E MESSICO
8:00 – 18:00
30 Chapin Road Suite, 1205 Pine Brook, NJ 07058 – USA